Demi Sabrina Mizanin



Ring Name:

Demi

Height:

5'6

Weight:

123 lbs

Born:

July 9, 1990 Parma, Ohio

Billed From:

Cleveland, Ohio

Resides:

Cleveland, Ohio

Trained By

The Miz (Some)


Alex Riley


Carrie Wilson

Debut:

May 2, 2011
Early Life
Demi grew up with her brother and their mom. Demi traveled with her brother alot mostly when he was on the Real World and training for the WWE. While he was training he showed her a move or two.
Wrestling Career
Demi made her debut on May 2nd 2011 with Summer Kiley they interupted their brothers talking and told them they would make their lives hell as long as they're around and they did until Alex turned face and Miz got fired.
Demi wrestled her first match the next week teaming up with Summer to take on the Bella's. There they won and they began to feud with the Bellas for a couple of month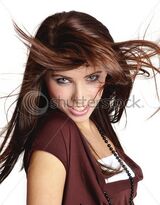 s till the Bella's realized they couldn't beat them. Demi and Summer have yet to be defeated as a tag team
A Couple of Weeks later Demi wrestled her first Singles match against Beth Phoenix defeating her but lost to Natalya a few days later on Smackdown.
Recently since her brother and R-Truth came back Demi and Summer have been feuding with Danica Reed and Kiki Killings trying to get them out of the WWE again along with Miz and Truth.
Recently Demi and Summer have been having tag team matches with Stacy Laurinaitis's Group. Mostly with Riley and Arianna and a singles match with Alex Jones.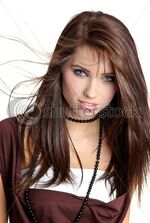 At Survivor Series her team won the Divas Survivor Series eliminaition match but Demi got eliminated by Natalya early in the match.
On January 2nd Demi teamed up with Summer and new Raw Divas Jayden Smith and Jordan Vaughan to take on all four Divas Of Doom. They won the the match.
Recently Demi or Summer wasen't seen until recently when they made a heel turn being jealous of all the 2nd and 3rd Generation Superstars and Divas. At Elimination Chamber Demi and Summer won the Divas Tag Team Titles.
Personal Life
Demi is the Younger sister of the Miz and despite not getting along with him she loves him very much. Shortly after Demi debuted on Raw her and Alex Riley began dating
Sibling: The Miz (Brother)
Cousin: Jayden Smith (Cousin)
Tag Teams/Stables
Title Reigns/Accomplishments
1 Time WWE Divas Tag Team Champions (With Summer) (Current)
Entrance Music
Emergency by Paramore (Singles Theme)
You Don't Know Me by Art Of Dying (Tag Team Theme with Summer)
Twitter Account
Demi's Twitter Account is @DemiWWE She mostly uses it to tease her brother and update her fans on everything.